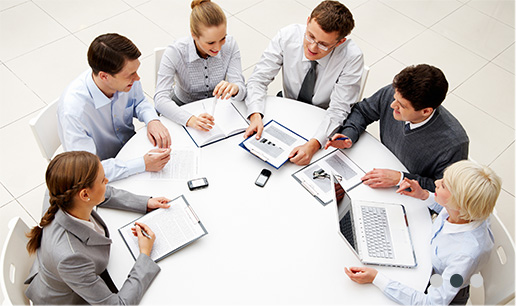 SoftStandard Solutions is a leading consulting
If you're a hiring manager looking for an IT staffing agency, we have a proven track record of delivering successful contract and permanent placements in the information technology industry. Most companies will promise results, but do they have the track record to back it up? At SoftStandard Solutions, we have grown at an astounding 1500% over the last 5 years by making long-term, sound placements.
Our client-base is deep, ranging from small businesses to Fortune 500 companies stretching across numerous Vertical Markets. Among the markets include Biotechnology, Construction, Financial, Government, Healthcare Institutions, Energy, Higher Education, Pharmaceutical, Insurance, Legal, Manufacturing, Marketing/Media, Retail, Technology and Utilities.
Our value to high-tech clients is that we're knowledgeable and specialized in your industry. Unlike many of our competitors, we don't focus on any other recruiting industries. Rather, we remain specialized in IT so we can stay on top of the latest trends and technologies. By concentrating on IT staffing, SoftStandard Solutions has a robust database of talented IT professionals. This helps us identify candidates in a surprisingly brief period of time.
In fact, upon receiving a requirement, SoftStandard Solutions Technical Resources can usually provide qualified applicants within 1-3 days. Because of our specialized niche in the technology industry, our robust database of IT professionals and quick turnaround time, our clients have not only found us to be an important staffing resource but a valuable business partner. However, don't just take our word for it, hear it directly from the companies that utilize Soft Standard and find out why SoftStandard Solutions should be your only technical resource to fill your IT staffing needs.